TURKU Ruissalo Spa
Ruissalo Spa
The Spa provides quality wellness services, unforgettable holiday experiences and the venue for top notch events. Whether you have a relaxing getaway, and active holiday or a unique event close to nature in mind, Ruissalo Spa is an excellent choice.
Accommodation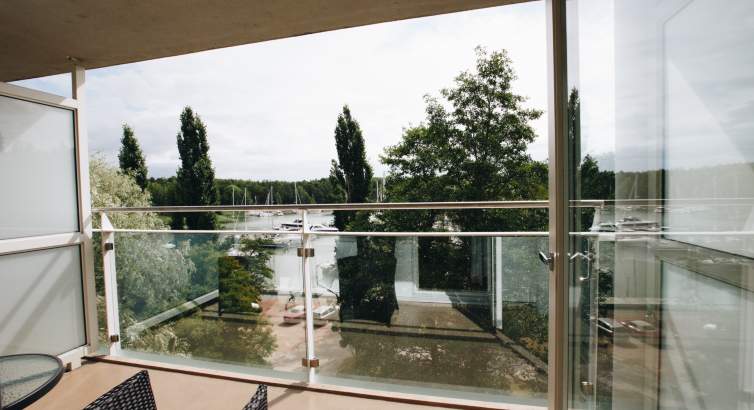 The Spa Hotel has 171 rooms, 43 of which are new, stylish and spacious mini suites located in the high-class annex with access to all of the services the Spa Hotel has to offer. All our rooms are non-smoking and most have a view of the sea. We offer specially equipped rooms for customers with allergies or limited mobility. Pets are also welcome at Ruissalo Spa!
A sumptuous breakfast buffet and free use of the sauna and pool department are always included in the accommodation price.
Meetings and events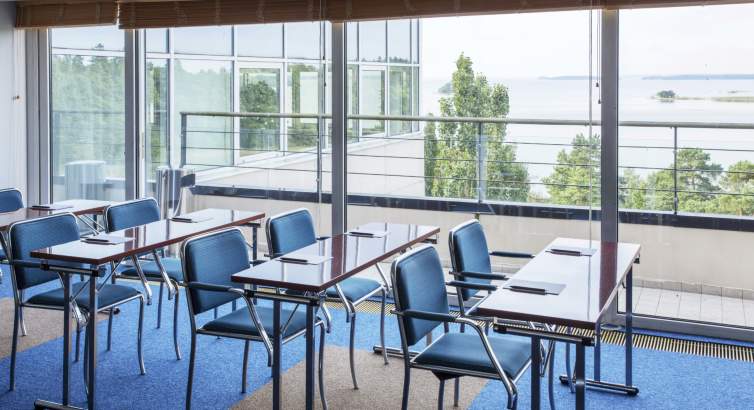 Unique location, variety of venues, professional service and fun activities – ingredients of a great event!
Ruissalo Spa is a pleasant spa and conference hotel situated on the scenic Ruissalo island, only a stone's throw away from the centre of Turku. The new annex of the spa offers a distinguished and highly functional setting for successful conferences and corporate events.
In addition to the large restaurant Kapteenisali on the fifth floor, Ruissalo Spa has different facilities available for a variety of social functions of all sizes, even up to 240 guests.
We make it easy for you to organize any event by handling all necessary arrangements and catering. Ruissalo Spa is the perfect venue for memorable family gatherings, weddings, anniversaries, class reunions, festive occasions, and more.
Spa and treatments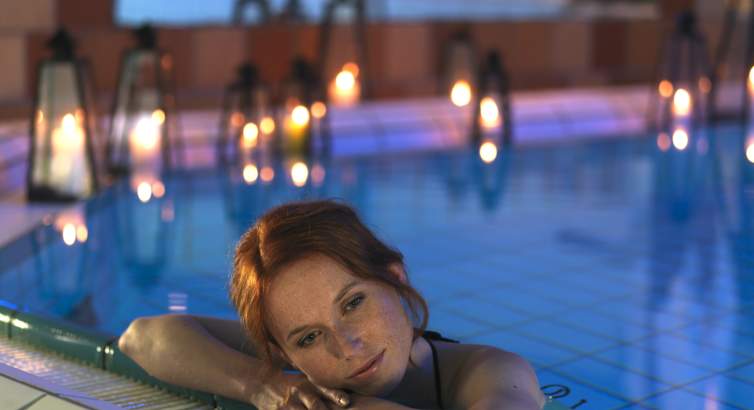 Ruissalo Spa is home for beauty, wellness, and relaxation. Pamper yourself with our luxurious spa treatments, soak in the warm waters and enjoy invigorating indoor and outdoor activities in the beautiful scenery of the island.
Our sauna and pool department includes two Finnish saunas and one for private rental, three pools, one of which is a Roman pool. From the pool departments there is direct access to a private beach all year round, with the possibility for ice swimming during winter.
At Ruissalo Spa our special focus is on wellbeing and health services as well as rehabilitation. In addition, our guests can enjoy pampering beauty and spa treatments. Try for instance the traditional and local honey & peat treatment with pure products from the Finnish nature. Our own hair salon is also there to serve our guests.
Restaurants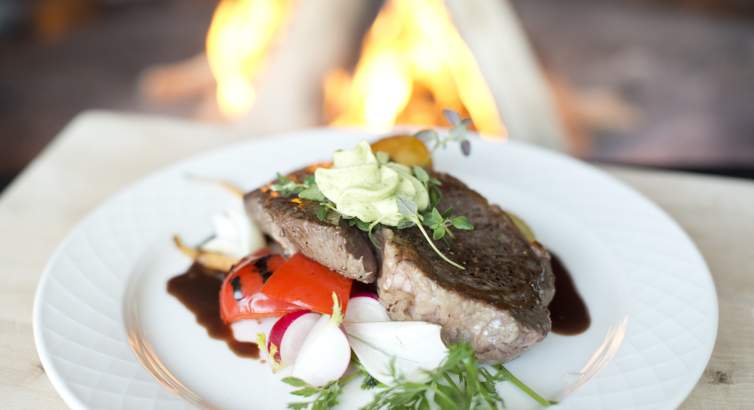 The restaurants at Ruissalo Spa offer delightful culinary experiences together with breathtaking views of the archipelago seascape. The delicious breakfast buffets, lunches and dinners prepared at the Merisali restaurant are a concept of their own, featuring products from the archipelago. Evenings offer guests a fun experience with delicacies from the á la carte menu and a twirl on the dance floor.
The Spa Hotel lobby has a pleasant spa café, which, in the summertime, opens onto a large outdoor terrace. The café menu contains options for the whole family, including refreshing beverages and a range of dishes to suit both small and large appetites. The delicacies come from our own bakery - the freshly baked savory and sweet bakery products are also available to go, just order the day before and you'll have tasty gifts to take home from your holiday.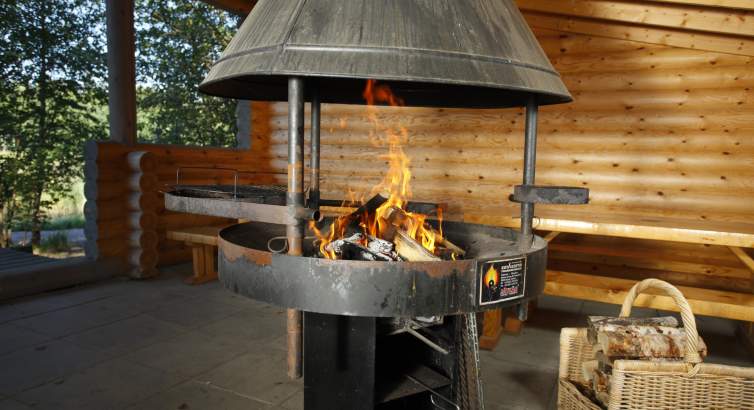 Right by the sea stands the grill cottage and a stone pit for preparing famous Finnish "robber's roast". Sausages to grill can be purchased from the café and the cottage can also be booked for private events.
Activities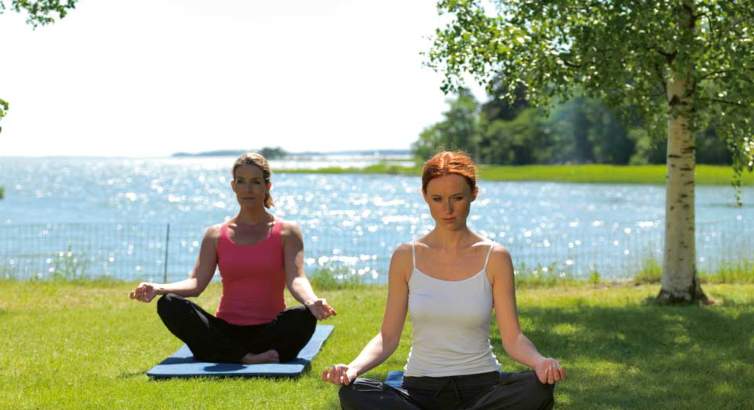 Ruissalo Spa is located on the beautiful Ruissalo island, in the midst of a natural park, which is also a part of the Natura 2000 network for biodiversity preservation. Ruissalo is home for the greatest oak forests of the country and the island is undisputedly an environmentally and culturally valuable destination.
During different époques and under different rulers it has been in agricultural use and served as hunting grounds – in the 16th century, while Turku Castle was under Duke John of Finland's reign, Ruissalo became a recreational destination. This tradition still lives on as the island has become a popular destination for day trips and outdoor activities, loved by the citizens of Turku and visitors alike. 
Ruissalo is ideal for relaxing walks, bike tours or Nordic walking – equipment is available at the Spa. Scenic and well-maintained bike paths offer comfortable distances for the whole family and various nature paths go around the island, passing old oak groves, meadows, sandy beaches and charming old wooden villas with pretty gardens.
Those interested in biology and botanical wonders can pay a visit to the Tammenterho guide centre or the local university's botanical garden – the nearby golf course offers a different kind of green experience. If you like water sports, rent out a kayak, a rowing boat or book a fishing trip at the Spa! Ruissalo Marina situated by the spa offers a sheltered cove for recreational boaters.
Clear water and air, beautiful forests full of sounds of the nature, changing seasons, and space for wandering feet and thought are the core of a spa visit in Ruissalo. However, the city life, shopping possibilities and cultural offerings of the city of Turku are just a short bike, bus or car ride away from the spa.
Rehabilitation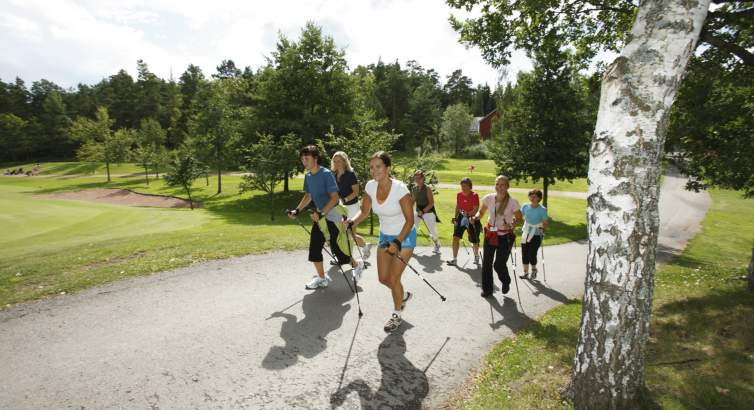 Ruissalo Spa has a top notch team of wellness and health care professionals offering tailor made services for better health and higher quality of life. With over 30 years of experience in rehabilitation, we can provide the perfect health plan for every customer's unique situation and needs.